DIY/WIP repair rear wheel arch rust
02-11-2018, 09:37 PM
Put it in "H"!
DIY/WIP repair rear wheel arch rust
---
Howdy,
So this isn't a DIY because I know what I'm doing, it's a DIY because I'm determined to fix it and may or may not succeed.
Sitrep: 14 years old with occasional winter use. Over the last year a couple of bubbles showed up in the lip of the right rear fender. Majority of the rust is where the aero skirt goes over the wheel arch lip (I suppose this area accumulates moisture).
Further inspection reveals rust is all around the wheel arch BETWEEN the outer and inner sheets of metal (also wtf is with this design, it's obviously going to rust). I can remove bubbles all day, but that metal is impossible to get to.
For the last 4 years both wheel arches have been stuffed with some kind of heavy grease, which I suppose is why the rust has been contained.
Plan of action:
Clean up surface rust
treat, primer and paint reachable rust spots
apply hydrophobic coating all around both wheel arches
reseal the rusting seam with whatever is best
Pictures of work in progress below, could use advice on how to proceed from here.
Initial situation. The black stuff is whatever paint I tried to temporarily cover up the obvious rust with: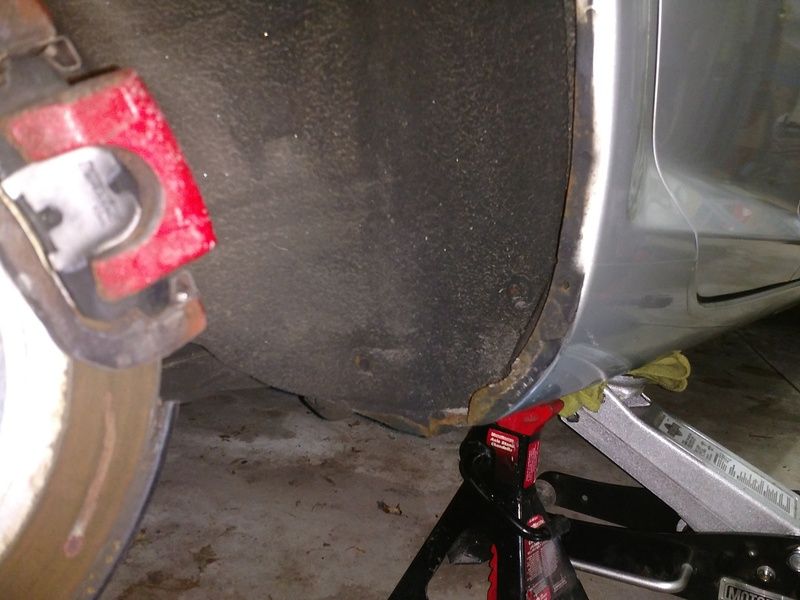 Wheel well liner removed and cleanup started. The worst area is at the bottom, and it's hard to get maneuver in there. Clean up tool is a Dremel with a collection of wire wheels and stripping wheel
Close up of the worst area.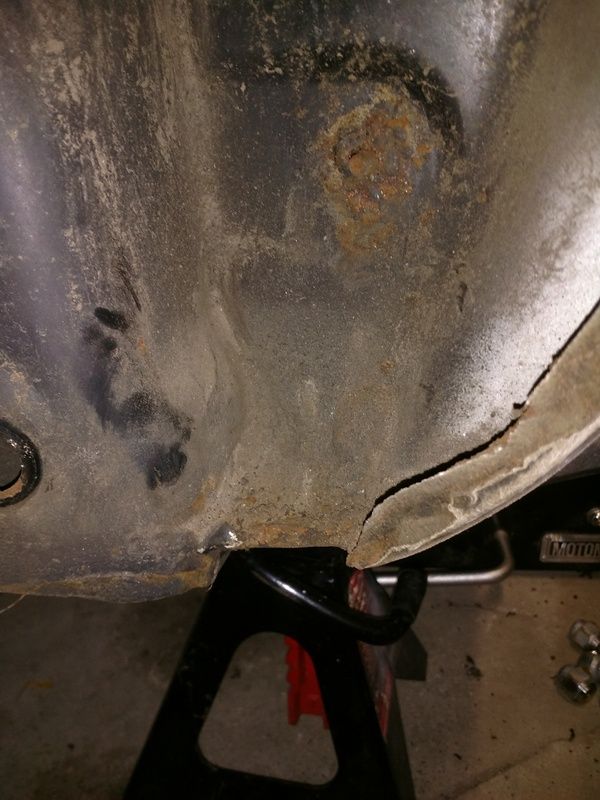 Rust extends through the pinch weld, which is not amazing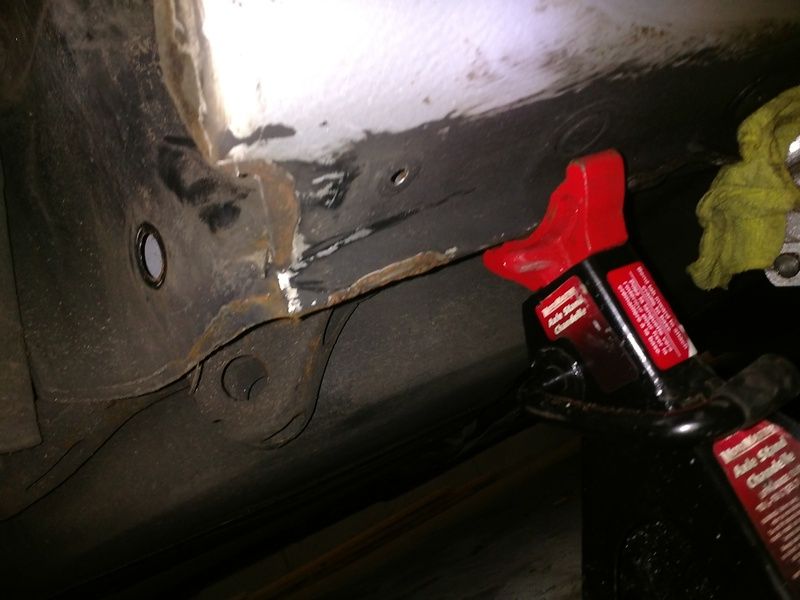 Clean-up in progress, view of the inside of the wheel arch. You can see the seam which producing all of this rust. This is definitely a breathing mask and safety goggles situation. There is rust dust EVERYWHERE.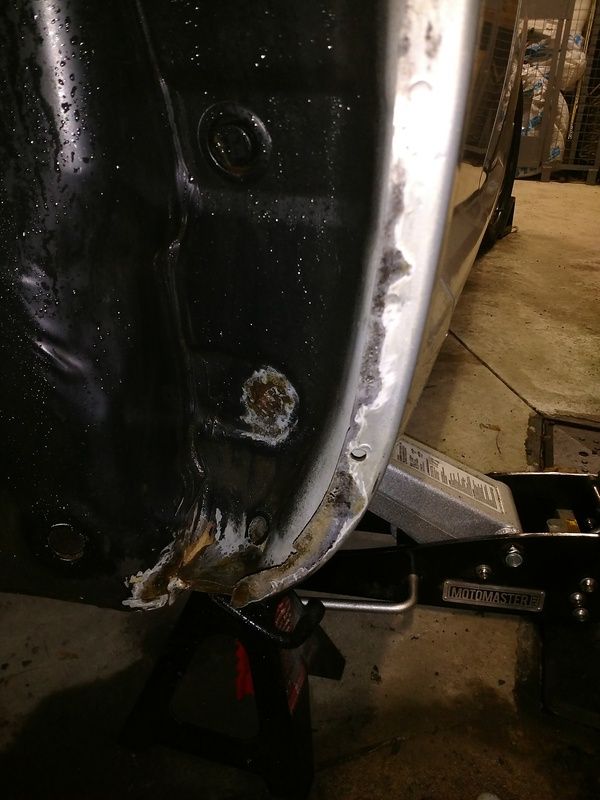 This is what I'm using as a treatment prior to priming. I've tested it on assorted rusted metal and it's pretty magical.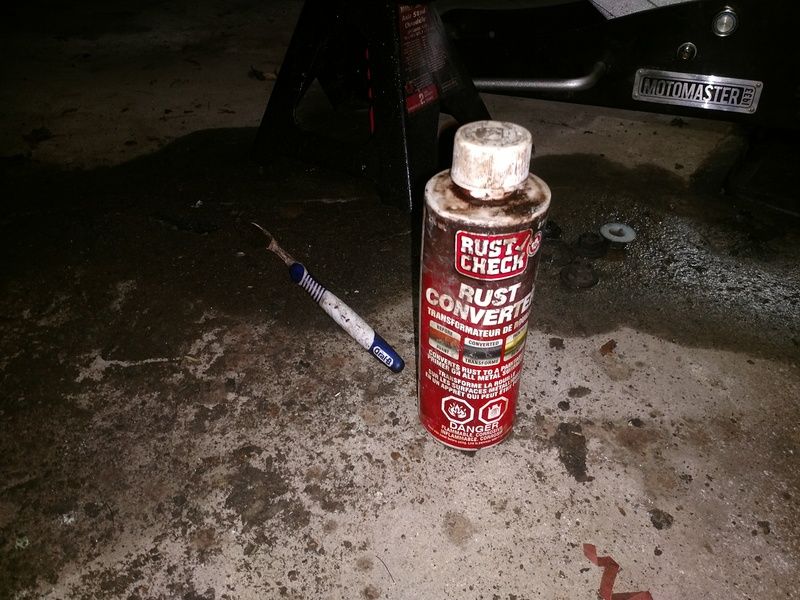 The cause of all this rust. Rust accumulation has expanded the seam and buckled the wheel arch. I can get the loose rust out of it, but I don't see how I would ever clean it all out, so thinking treat and seal from oxygen is the best I can do.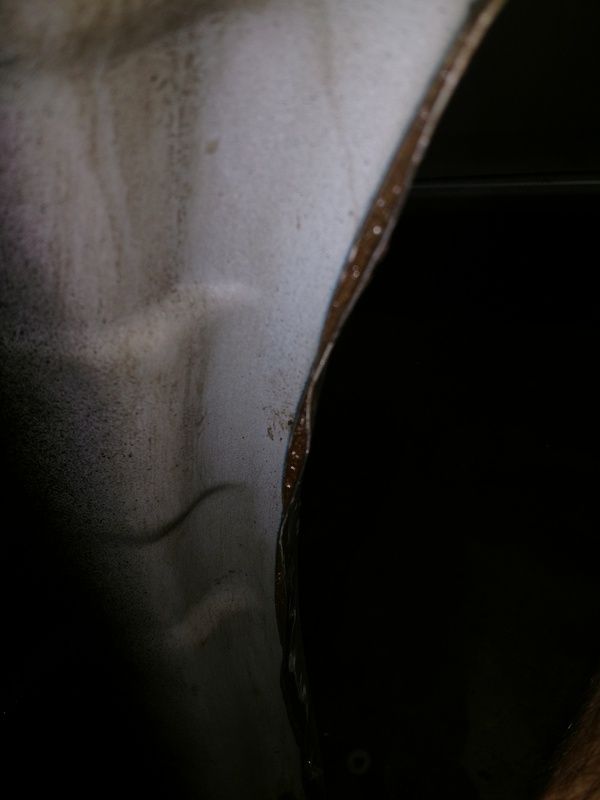 Current situation: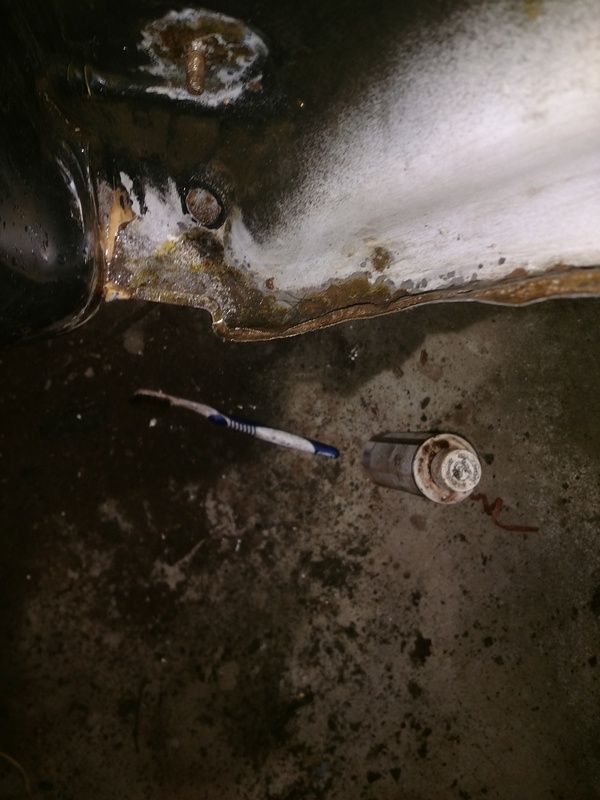 Thoughts? Experiences?
---
Last edited by Loki; 02-11-2018 at

11:10 PM

.
02-12-2018, 03:36 PM
Registered
Join Date: Oct 2013
Location: SW Florida
Posts: 139
Thanks: 0
Same thing happened to the Protege I had. I tried the same thing you are doing with rust converter and it pretty much did nothing, didn't even seem to slow it down. Not sure if trying to seal it would have helped or not.

When I replaced it I looked at new Mazda 3s and 6s and saw they had the same design and same problem. Only got an RX8 because I moved to FL and don't have to deal with rust anymore. Working on cars without rusty bolts is amazing, sweating buckets while you are doing it sucks though.
02-16-2018, 12:39 PM
Put it in "H"!
Update...
So the bottom portion of the wheel arch is actually not so bad: the metal is snugly packed together and there is sealant/adhesive between the sheets. While it looked bad, most of the rust is surface pitting. Ground down, treated and filled, no drama.
The mid and upper portions of the arches are worse because something has spread the layers of metal apart. I suspect this was frost heave.
Some of the pockets had perforation through the inner (thinner) metal sheet, but not the visible body part, so I cut those pockets away entirely. There is no evidence of sealant or adhesive in there... soo. thanks Mazda.
For other pockets, I was able to clean out with a cutoff wheel and treat with rust converter, however I can't see how deep they go.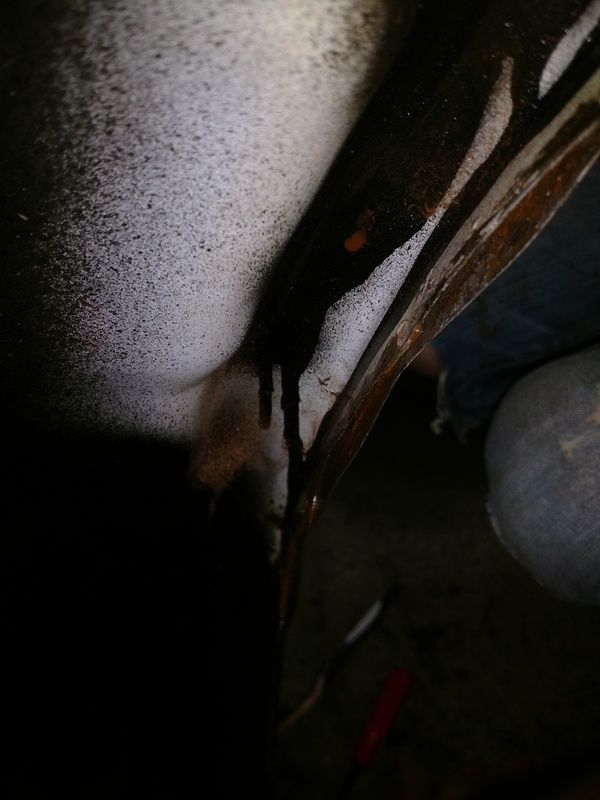 My plan at this point is to apply rust converter and clamp the pockets closed, to force it down whatever invisible rust channels may exist, then re-open, apply adhesive/sealant and reclamp them for good.
Then repack the lip with grease. I feel this helped contain the rust that started before the grease was applied. IF you drive in the winter, grease those arches up.
02-17-2018, 11:48 PM
Put it in "H"!
03-04-2018, 11:46 PM
Put it in "H"!
Final update that I forgot to post...
The lips were cleaned up, primed and painted with Rustoleum single stage paint (4 coats) on the inside, sunlight silver + clear on the outside.
It doesn't have to be beautiful. The lower area will be covered by the aero flare anyway.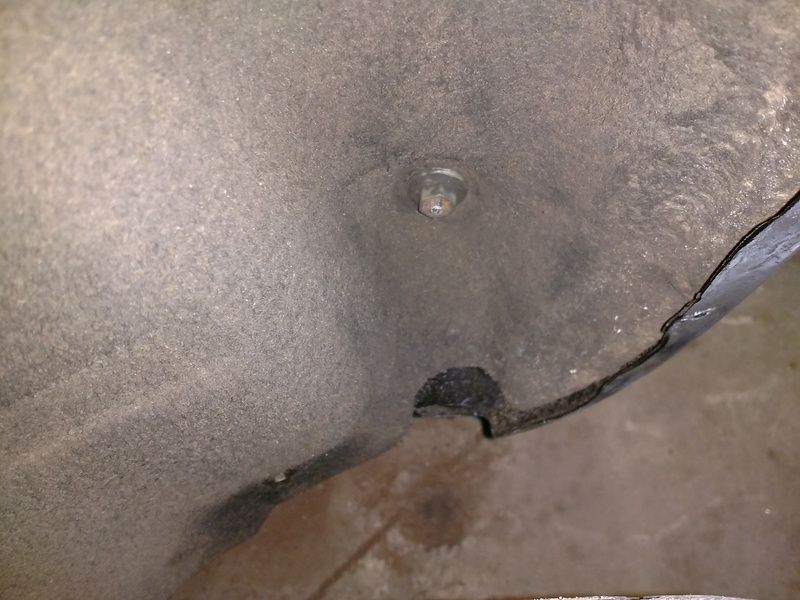 And once the paint had a few days to dry, the whole thing got a couple of passes of bed liner (yes, I got it all over the wheel well liner too). That stuff is nasty, I'll do another pass once it's warm and I can work outside.
The car hasn't been out of the garage since mid-January, so with any luck real-world testing will be after most of winter is gone.
---
Last edited by Loki; 03-04-2018 at

11:50 PM

.
03-19-2018, 11:58 AM
Nice work. That's Mazda's shitty design at work!! They changed the wheel arch design at least in my brother's 2014 Mazda3
03-27-2018, 06:40 AM
Wheels, not rims!!
Join Date: Apr 2005
Location: NYC/San Diego
Posts: 6,399
Instead of using Bondo (which collects moisture and rots like a sponge), you should scrape all of it out and use seam sealant instead. Seam sealant is widely available from any parts store or even Amazon.

Also, look into POR-15 for rust prevention coating that is meant to be applied on prepped rust or seasoned metal surfaces. There's a great tutorial somewhere on Rx7club for POR-15. Just don't get any on your skin as it will stick for weeks.
04-06-2018, 11:53 AM
Put it in "H"!
Yeah I agree with the POR15 suggestion. I didn't go that route because it's highly toxic and I live in a quadriplex with small children, and the garage was my only workplace until it warms up.

Seal sealer is good too, but getting it into those pockets would have been a real bitch. The seam sealer I know needs to be applied before joining like FIPG. If bits are left out in the open, like FIPG, it's liable to getting pulled out of the seam. So my startegy was to get a solid enough structure and seal the whole thing over with paint, bed liner and grease. This is by no means the 20-year solution, but I'll see about experimenting with both of the above when I come to do the other wheel well this summer.
Thread
Thread Starter
Forum
Replies
Last Post
Series I Trouble Shooting
RX-8 Multimedia/Photo Gallery
Australia/New Zealand Forum