{WTT} For Trade: 18X9.5 +38 Enkei RPF1's with 265/35/18 Bridgestone RE11 Tires
10-07-2013, 12:26 PM
2JZ RX-7 + RX-8 FTW :)
For Trade: 18X9.5 +38 Enkei RPF1's with 265/35/18 Bridgestone RE11 Tires
---
Hey guys,
So I recently picked up a near-mint set of 18X9.5 +38 Enkei RPF01's with some barely-used 265/35/18 Bridgestone RE11 tires.
Previous owner's car: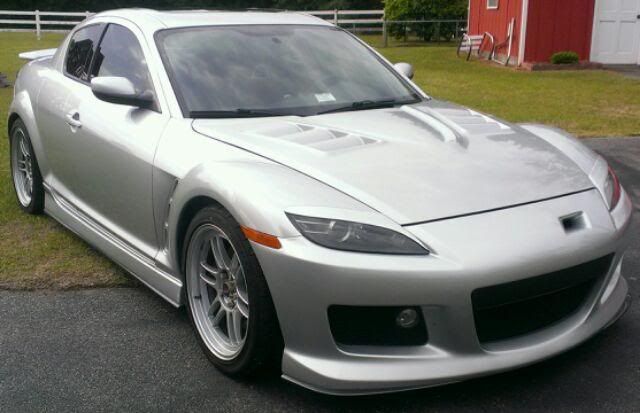 On my RX-7:
They're honestly just not my ideal choice for wheels, but they were better than what I had, which is why I got them.
They're definitely in GREAT condition though!
With that, I was wanting to gauge the interest in a trade for a more aggressive staggered fitment.
I'm looking for staggered 18" or 19" setup with a more aggressive offset that will work with my eventual wide-body setup. No "VIP" style wheels, please.
Show me whatcha got!
- Mike
Location:
Alpharetta, GA 30004
Text:
678-464-Four-Three-One-Seven
10-17-2013, 09:58 AM
2JZ RX-7 + RX-8 FTW :)
If someone were to make a good enough cash offer, I'll consider it. It'll just be a logistical dance of having to find replacement wheels immediately. lol

PM me offers.

Otherwise, I'm still trying to trade for staggered wheels! :P
Thread
Thread Starter
Forum
Replies
Last Post
Series I Engine Tuning Forum
RX-8 Parts For Sale/Wanted
Series I Wheels, Tires, Brakes & Suspension
Series I Wheels, Tires, Brakes & Suspension