{ FS } SSR Integral A2 18x9 5x114 et38 wheels - $700
07-01-2010, 07:25 PM
Registered User
Join Date: Jun 2009
Location: Marietta, GA
Posts: 2
Likes: 0
Received 0 Likes on 0 Posts
SSR Integral A2 18x9 5x114 et38 wheels - $700
---
I have for sale a set of SSR Integral A2 18x9 5x114 et38 wheels. These wheels are semi solid forged and weigh only about 19lbs on my scale. They are in good condition with no bends or major rash, but are used and thus have small chips in the paint, etc from normal use and are priced accordingly. These would be great for the track or for the street.
For references... I have been a member of RX
7
club.com since 2002 under the same username
Mizeru
:
http://www.rx7club.com/member.php?u=19959
I'm also under the username
Hari
on MX5.net and as you can see I drive a 2006 Mazda
MX-5
Limited Edition #201 of 3500. I'm on the registry here:
http://www.mx5-3rdgenerationlimited.com/0000_~_0500.htm
$700 + shipping.
For local pickup I'm located in Atlanta, GA. Thanks!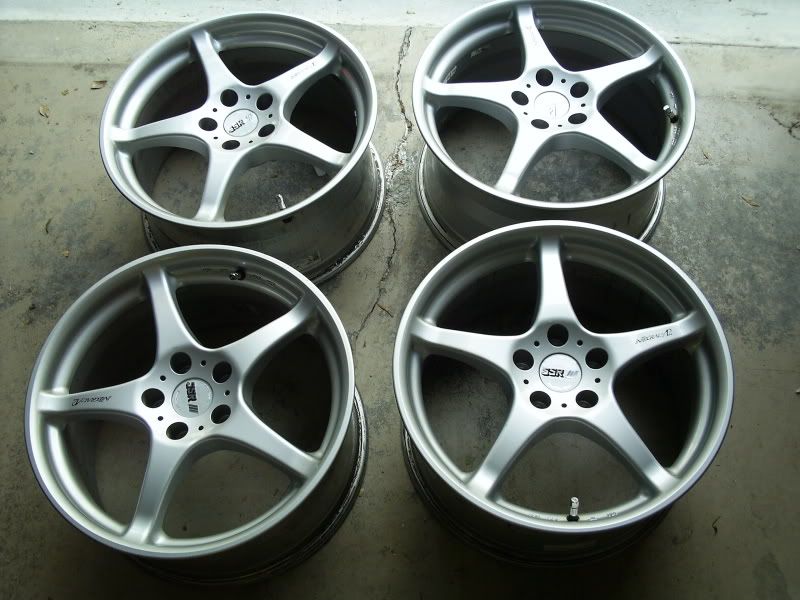 Thread
Thread Starter
Forum
Replies
Last Post
Series I Interior, Audio, and Electronics
Series I Wheels, Tires, Brakes & Suspension