Some TLC for my RX-8
01-18-2019, 12:01 AM
Owner, operator RX8
Join Date: Jun 2012
Location: Hamilton, ON
Posts: 183
Thanks: 0
Thanked 0 Times in 0 Posts
Fixing rear wheel rust and other TLC for my RX8
---
I've had my 2006 Brilliant Black GT a little over 5 years now. I learned a lot here before buying and have had a great experience with this car. It's been my daily driver, even through some harsh Canadian winters, and its been everything I had hoped for. That being said, it has 175,000 KM and its age is starting to show. My clutch pedal just broke, my rear fenders are super rusty, my front bumper is damaged, my struts need to be done, my seat heater is broken, my throw out bearing (or something like that) is noisy...But the engine still runs great.
If this was any other car I'd probably tell myself to sell it for a few bucks and put some money towards a new car. But... I'm just not ready to let go. The resale value in this condition wouldn't be much, and definitely not what the cars worth
to me
. I've decided m going to get this car back to its glory and I'll try to take a few pictures along the way. It won't see winter anymore and hopefully I can enjoy it for years to come. If the engine blows who knows maybe I'll get it rebuilt....we all know these kind of cars aren't coming back anytime soon.
Here is a picture of it before time took its toll...
And now..
So first thing to do is fix this pedal...will have some updates this weekend.
---
Last edited by kops; 02-10-2019 at

11:16 AM

.
01-18-2019, 12:41 PM
转子之魂
Join Date: Apr 2017
Location: Victoria, BC
Posts: 1,915
Most of the other stuff doesn't seem too bad to replace, but yeah, rust is why I will never drive my 8 in the snow. Living on the West Coast helps.

Good luck with your repairs!
01-25-2019, 01:07 AM
Registered
Join Date: Oct 2013
Location: SW Florida
Posts: 148
Thanks: 0
I think I would have a compression test done. Make sure you aren't going to sink a bunch of money or time into it just to have the engine go.

If the engine is good it would probably be less work to swap it into a nicer car with a blown engine.
01-25-2019, 01:22 AM
Senior Member
Body work can bepainfully expensive. Truthfully it would be dramatically cheaper to buy a very nice Rx8 from here in the states with a good engine and all than it would likely cost to get your fender rust along with other carrage rust removed, repaired, and the whole car repainted a quality paintjob.

Honestly, just buy a nice, clean, rust-free Rx8 thats in superb condition and make your current 8 a gutted autox/track/roadcourse toy that you arent very concerned about should it incur any cosmetic damage.
01-26-2019, 12:52 AM
Owner, operator RX8
Join Date: Jun 2012
Location: Hamilton, ON
Posts: 183
Thanks: 0
Thanked 0 Times in 0 Posts
I did consider that. I tried to buy a couple parts cars and deals kept falling through. Even blown engine RX8's around here are about 1-2K, and I would imagine buying and importing one into Canada would put me at least that cost.

I'm going to be doing all the work myself with the help of a very knowledgable friend. I bought a rust free rear quarter panel from Texas a couple years ago that I haven't put in.. picking up a bumper tomorrow for 150. At this point I think it's (mainly) going to cost me time on the body/paint work which I have some experience in.

I had the car compression tested at 90,000km and it was 7.9 - 8.1 on all faces... Be interesting to see where it is now. If I do all this and the engine blows well... Hopefully the rest of the car is now mint and it's worth rebuilding lol. If not then maybe I ****** up I guess we'll see
---
Last edited by kops; 01-26-2019 at

09:13 AM

.
01-26-2019, 10:49 PM
Owner, operator RX8
Join Date: Jun 2012
Location: Hamilton, ON
Posts: 183
Thanks: 0
Thanked 0 Times in 0 Posts
Well I didn't get as much done today as I would have liked. When we repaired the clutch pedal we didn't leave enough clearance in a few areas so spent some time filing it down. We used some thicker steel and basically made a traced cutout of the thin backplate that it normally uses. Super dead battery wouldn't even work with a jump but ended up borrowing another battery and finally got it started. Been about a month since the pedal broke/it last ran and thats the longest its gone since I bought it.
And here it is mounted back in.
This is the passenger side quarter panel piece that I have. Not a speck of rust on it...I hate (love) southern winter-free cars.
Conveniently my friend works for a steel company and was able to get some high grade automotive steel that we'll use to replace rust as needed...
And I also picked up this winning blue bumper. I think the guy I got it from is a member here but don't know his name...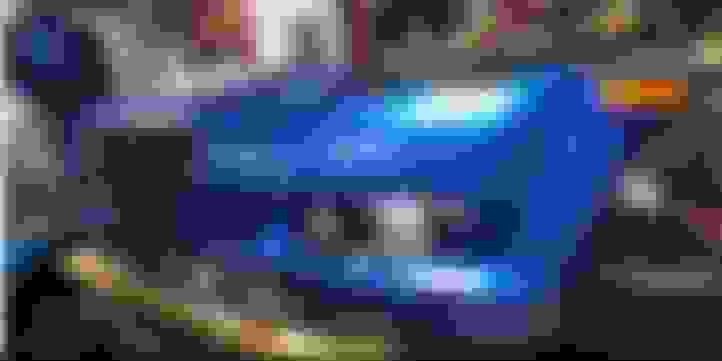 So thats it for now. Hopefully next update will have the wheels/inner fender liners out and chop away some of the rust to see what I'm really dealing with.
02-10-2019, 11:31 AM
Owner, operator RX8
Join Date: Jun 2012
Location: Hamilton, ON
Posts: 183
Thanks: 0
Thanked 0 Times in 0 Posts
Got to spend a couple hours on the 8 this weekend. Even after replacing the clutch pedal, the battery was so dead it wouldn't run on its own. So I put a new battery in and changed the oil and took it for a spin. Been well over a month since I last drove it so it was nice to get back in the drivers seat. The clutch pedal felt better than it ever has, probably because I took the time to properly adjust it as well. Then it was back to the garage.
I took our the fender liners to see how far back the rust really goes...needless to say it wasn't great, but it doesn't look out of reach either.
My good buddy/mechanic takes great pleasure in watching how uncomfortable I am with grinding away at my car. Took a little video as we grinded away a few spots to see how bad it was.
https://www.dropbox.com/s/z2ck4wq9zi...31943.mp4?dl=0
Passenger side down by the rocker is the worst of it all, but the replacement pieces I have should cover up until that point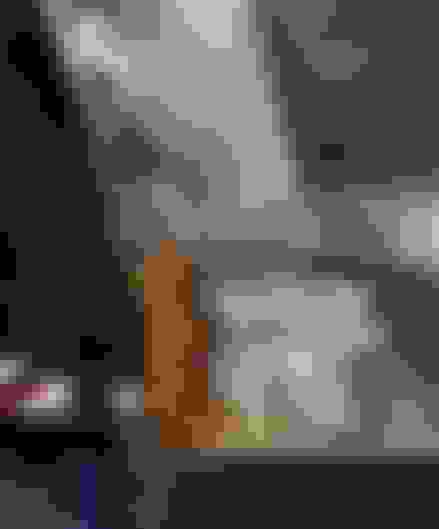 I don't get a lot of time to go work on it, but now that its torn down to the point where we can actually jump in and do some body work, hoping the next update will see some more progress on the body.
Thanks for following along..
02-10-2019, 07:30 PM
Grand Chancellor
Wow that's fine serious commitment! Body work is tough DIY. It seems Mazda in general is notorious with rust on the passenger side rear wheel well. Mine has some but it's minor compared to yours. Been working on it to keep it from spreading. Kudos and keep at it!
02-11-2019, 11:09 AM
Owner, operator RX8
Join Date: Jun 2012
Location: Hamilton, ON
Posts: 183
Thanks: 0
Thanked 0 Times in 0 Posts
Thanks!! Body work is definitely a pain in the ***.. not something I enjoy doing a whole lot of, but somehow end up doing more of that than anything
I probably shouldn't have driven through 5 salty winters.. I didn't realize how much of a toll it was going to take on this car. I've driven all kinds of other cars that didn't take this much rust damage. Like you said typical Mazda wheel wells. Hopefully I'll get it back to looking nice and she can spend her winters in the garage

02-11-2019, 11:30 AM
转子之魂
Join Date: Apr 2017
Location: Victoria, BC
Posts: 1,915
If you have to drive it in the winter, maybe do some rustproofing?
02-12-2019, 08:27 AM
Owner, operator RX8
Join Date: Jun 2012
Location: Hamilton, ON
Posts: 183
Thanks: 0
Thanked 0 Times in 0 Posts
---
Last edited by kops; 02-13-2019 at

03:53 PM

.
02-12-2019, 08:24 PM
Chief Meteobraptologist
Join Date: Jun 2009
Location: Montreal
Posts: 4,328
Yeah not everyone sprays the arches and they're a really poor design. Trying to keep mine clean and reoiling them every other week.
02-15-2019, 08:09 PM
Zoom Zoom
Join Date: Dec 2014
Location: Beverly, MA
Posts: 164
Thanked 0 Times in 0 Posts
It's pathetic how poorly the wheel arch design was for Mazda. There paint is also terribly thin and easy to chip the primer off exposing bare metal. Honda, Toyota, and the euro makes figured out rust resistant vehicles back in the mid 2000s
Thread
Thread Starter
Forum
Replies
Last Post
RX-8 Multimedia/Photo Gallery