JakeKaminskisRacing says hello!
07-20-2015, 02:18 PM
Registered
JakeKaminskisRacing says hello!
---
Hey everyone, glad to be a part of this forum. After spending the last decade in FWD Hondas, I have made the switch to the low torque Mazda world! With the purchase of a 2004 Velocity Red Mica RX8 Grand Touring, with 63k miles on the odometer and probably the cleanest used chassis ever to be found here in the Midwest.

I hold a competition and instructor license through NASA, as well as a professional instructor for Xtreme Xperience. I still race in Honda Challenge with my H2 prepared, 1999 Honda Civic Si. Well correction, I have not currently raced at all this season do to a completely new chassis build. Needless to say it has been an expensive year!

My fiance and I have been toying with the idea of buying a new vehicle, and I have always wanted a fun RWD to expand my driving ability. So after many months of searching through the RWD platforms available. I originally wanted an S2000, sadly I do not fit in those cars! My legs are too big that the steering wheel is on my knee. So we went with my second choice. That being the Mazda RX8. A quick AutoTrader search later I stumbled upon the car I we purchased 2 miles down the road. I have not looked back since!

2 days after her and I purchased it, we took it to the track! It was definitely a learning experience. Many of the techniques used to race FWD cars around the track don't apply to the low torque RWD chassis, so I was fighting my instincts the entire weekend. After a day to get situated, I started practicing getting on the throttle sooner and harder than I have ever been used to.

Now I get to drive expensive super cars on a regular basis, Lamborghini Huracans, Ferrari 458 Italias, Audi R8 V10s, Nissan GTRs, and Porsche 911 GT3s. So trying to utilize the skills to pilot those cars is a far cry from what is needed to be fast in the RX8. The limited torque means that I have to carry far more entry speed into the corner to ensure that the car will be able to throttle steer. Whereas the supercars have the power to rotate at any given moment. So for this I love the RX8, because it will train me to be faster in any RWD!

Anyways that's enough ranting for me! I hope to meet many of you on track and get the pleasure to race side by side with some of you!

Thanks for having me!
07-21-2015, 08:26 AM
Registered
Here are some pics of the cars I have the pleasure to drive and instruct in! Hope you enjoy!

Lamboghini Gallardo

Lamborghini Huracan

My personal favorite the 991 Porsche 911 GT3
07-21-2015, 08:28 AM
Registered
Photos of last year's race car!
Last year's Honda Challenge H2 Civic Si! Won me a couple trophies in that underpowered, overweight car!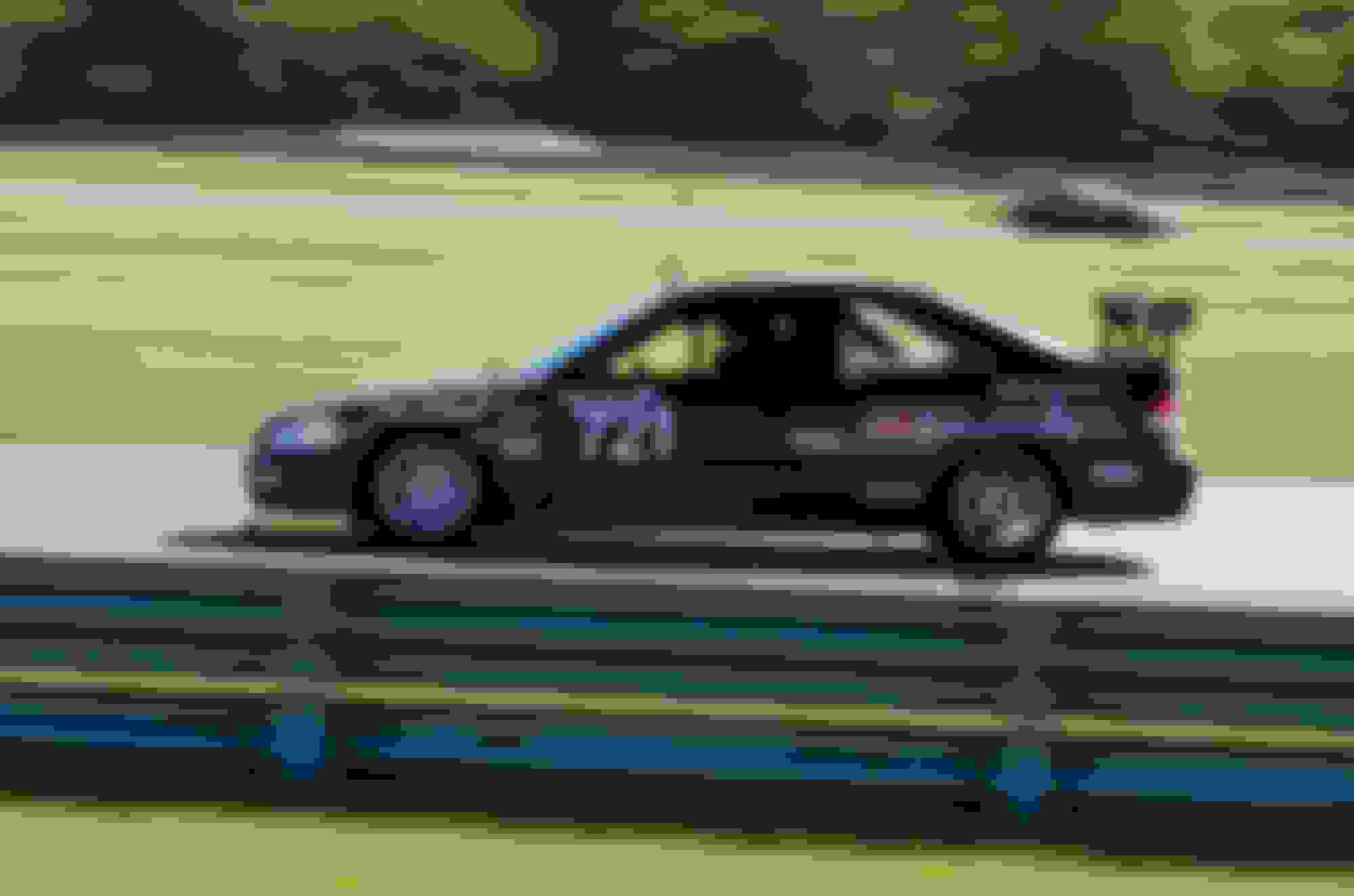 Here it is in action!
1st Place 1st Race at Road America!
07-21-2015, 02:56 PM
Registered
3 days after purchasing the car, I'm already out testing it's limitations on track! Brakes weren't up to the task!
---
Last edited by JakeKaminskisRacing; 07-21-2015 at

03:09 PM

.
07-21-2015, 03:11 PM
Registered
Here are just a few cars I have the pleasure of driving from time to time when I instruct for Xtreme Xperience! All very fun cars! However if I had to choose between them, I'd take the 911 GT3. By far the best drivers car!
07-21-2015, 03:38 PM
Registered
Thanks, excited to be here! The RX8 is a blast to drive, i'd dare say even more fun that most of the cars I have pictured above. Maybe because the car is mine and I am not afraid of driving it like I want! However even with that said, my race car is by far the most fun I have behind the wheel! It's an all out monster on the track!

Here is a picture of the new car I am in the midst of building with the help of my supporters: Red Mist Automotive (Gilberts, IL), GPS Track Time LLC (Chicago, IL), and Eibach!
08-23-2015, 01:10 AM
Registered
Having issues with clutch slipping, and the transmission probably has a leak. 4th is starting to grind in higher RPMs. Happened once before at the track, changed trans fluid and fixed the issue. Wondering if this may also be the cause of the clutch slipping? Main seal may be leaking into clutch housing?