It's good to be back as an owner :)
08-18-2015, 05:42 AM
Sicker than your average
It's good to be back as an owner :)
---
Hello guys. It's been 2 years since I last posted on the club. You guys probably remember me as the guy who started the notorious comfort and ride quality thread lol (
https://www.rx8club.com/rx-8-discuss...uality-239875/
).
I'm happy to say that after waiting for so long, I finally bought an RX-8 Spirit R. It feels great to be back as an owner. I've been eyeing this forum since 2009 but didn't join until 2012.
I bought my car from an auction in Japan. It took forever to find a car that I can get, because where I live, you can't import a car that's older than 1 year. Most of them were 2012 and older and quite a bit above my budget. I almost gave up on buying one.
Anyways, I finally got it, and haven't been happier! The RX-8 is one hell of a car. I've been wanting one ever since I was 14. It feels amazing to finally drive it. Thanks to everyone who supported me in achieving my dream

08-18-2015, 06:57 AM
40th anniversary Edition
Join Date: May 2008
Location: Grapevine, Texas
Posts: 2,777
Congrats and welcome back! Please post some photos.
08-18-2015, 09:19 AM
Sicker than your average
Sure thing! Here are some pics of the car when I first got it. It was a surprise, hence the car cover. I still can't believe I got this!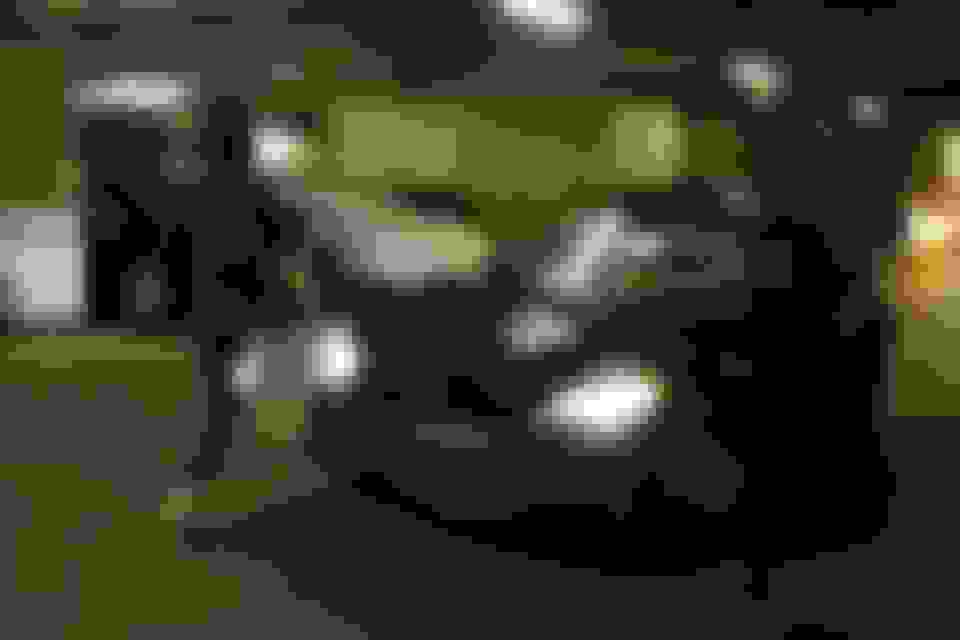 08-18-2015, 11:52 AM
40th anniversary Edition
Join Date: May 2008
Location: Grapevine, Texas
Posts: 2,777
10-13-2015, 04:33 AM
Sicker than your average
Thank you for the lovely comments guys and sorry for the delay. Been busy with school. Wannawankel, no big difference from the Series 2 interior wise, all automatic Spirit Rs have black leather seats with red stitching and gloss black center console trim. The Manual Spirit Rs come with the R3 Recaros with red leather instead of black.
Interior wise, my car has been customized extensively by the previous owner in Japan. It came with red leather seats with white deviated stitching, a Carrozeria TV tuner under the passenger seat, Pioneer DVD player in the rear center armrest, gloss back trunk pass through, custom blue ambient lighting and a carbon fiber wrapped dash with custom RX-8 logo. The whole center of the dash had been changed to an S1 so that he can keep the stock Bose system and add the stock pop up screen. Otherwise he would have to add an aftermarket screen in place of the Bose stereo. It was specially mentioned in a little Japanese letter that it didn't look "clean" that way. The screen runs Android. The steering was changed to an S1 steering for cruise control. For some odd reason, the S2s sold in Japan didn't have cruise control, and he didn't want to import an S2 steering wheel from the US. Even the gauge cluster was changed to an S1, because the blue background on the dials matches custom the blue ambient lighting he fitted. It also came with a factory fitted iPod connector, which, after a while I realized, isn't available outside Japan.
Exterior, mostly stock apart from the Type RS front bumper upgrade (R3 over in the U.S.). In Japan, you can spec your car with the R3 bodykit when ordering. Even part by part, so customers can just get the side skirts for example, if they want to. The oil cooler grills had been removed for better airflow. I am planning to fit them back on.
He had also fixed angel eyes

And all this was mentioned in a letter directed to the new owner. Talk about how crazy these Japs are

Under the hood, it's your typical S2 except for C grade coils. Yes, I checked :P
I'll add stuff as I remember. The customization on this car is pretty extensive.
Thread
Thread Starter
Forum
Replies
Last Post