{ FS } 2004 Drivetrain Part Out
05-31-2014, 09:36 AM
Registered
Join Date: Oct 2013
Location: Murphy, Texas
Posts: 75
Likes: 0
Received 0 Likes on 0 Posts

2004 Drivetrain Part Out
---
Starting my LS swap so I pulled the drivetrain out on my RX8, now I need to make some room in the garage.
All parts are from a 2004 RX8 with ~104K miles. I'm located in Carrollton on the North Side of DFW. Locals have priority on bulky items like the PPF, Engine, Trans etc. If you would like pictures of any particular item let me know and I'll provide them. Reply here
Bare engine, compression is even across all chambers, 95psi front rotor, 98 psi rear rotor, just on the edge of what Mazda says is acceptable. It was running fine when pulled and never had any hot start problems. It would be perfect core for a rebuild.
$500 OBO (local pick up only)
SOLD
Throttle body
$60 OBO
SOLD
Upper intake manifold and upper outer
$40 OBO
SOLD
Lower Intake manifold with all valves
$90 OBO
SOLD
Secondary Injectors $100
SOLD
Primary injectors
$20 for both
SOLD
Fuel Rails Damper and lines
$15 OBO
SOLD
Oil Fill Manifold with vacuum valves
$20 OBO
SOLD
Alternator
$50
SOLD
Oil Metering pump
$50
SOLD
Oil metering lines and injectors
$25
SOLD
Six speed transmission, shifted great
$250 OBO (local pickup only)
SOLD
Shifter
(**** not included) $25
SOLD
Six speed driveshaft: U joints are notchy Free (local pickup only)
Power Plant Frame $ 30 OBO (local pickup only)
Flywheel: needs resurfacing
$50 OBO
SOLD
F1 Stage 1 Clutch ~800 miles
$50
SOLD
Ignition coils ~900 miles $60 for the set of 4
SOLD
NGK Plug wires ~900 miles $15
SOLD
NGK Plugs ~900 Miles $25
SOLD
Starter
$100 OBO
SOLD
Air Box with K&N Filter cleaned and oiled ~900 miles ago
$25 OBO
Didn't sell threw in the trash
Intake coupler
$10
Didn't sell threw in the trash
Air Flow Meter $15
Engine Cover $60
SOLD
Trigger Wheel
$10
SOLD
AC and Water/Alternator Pulleys
$20 OBO for both
SOLD
AC Compressor $40
Front 02 Sensor
$10
SOLD
Catalytic Converter mid pipe with Rear O2 sensor $100
SOLD
Stock Exhaust Free (local pickup only)
Air Injection Pump $60
SOLD
Misc brackets call for availability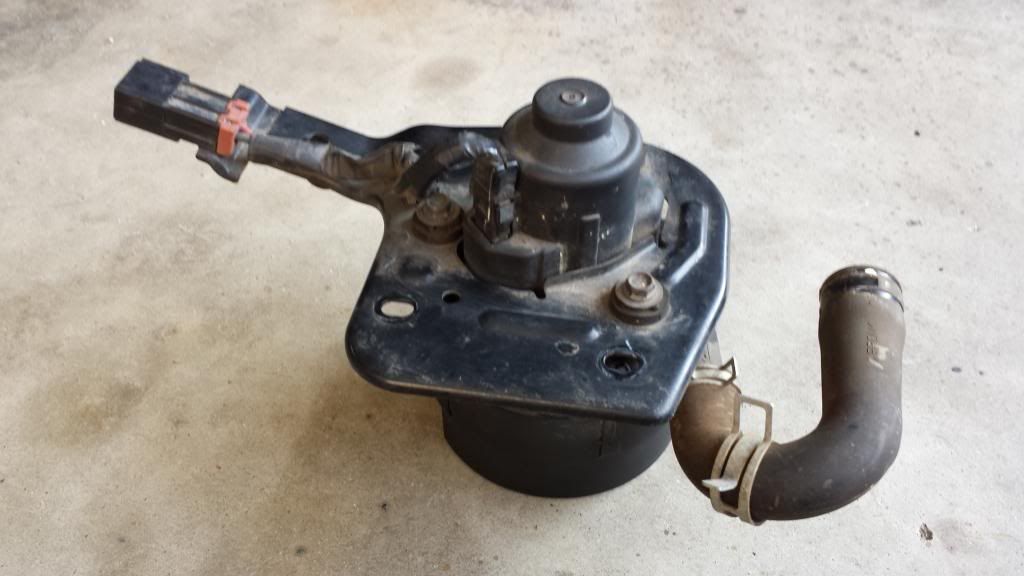 ---
Last edited by Stubbs; 03-13-2015 at

07:51 PM

. Reason: Updating Prices
Thread
Thread Starter
Forum
Replies
Last Post
RX-8 Parts For Sale/Wanted