{ FS } 2004 RX-8 Partout - Auburn, GA
06-24-2015, 02:55 PM
New Member
Join Date: Jun 2015
Posts: 1
Likes: 0
Received 0 Likes on 0 Posts
2004 RX-8 Partout - Auburn, GA
---
Hello everybody, I have a 2004 RX8 thats been hit in the front sadly that I need to part out. I can provide the VIN to anybody interested. Car has just under 100k on chassis, ~68k on engine. Car is black on black. Interior is in very good condition. Drivers door is OK, passengers door is bent in the very front. I'm just guessing on some of these prices, but if they seem kind of high please feel free to make an offer. Swaybars, brakes, and diff are already sold. Everything else is available.
Engine - $1200
Transmission - $600
Driveshaft - $350
PPF - $250
Seats - $300
CD player - $50
Original catalytic Converter - $100
Rear bumper - $100
Side mirrors - $60/each
Visors - $30/each
Pedal set - $75
If I'm missing stuff, please just ask, I'm sure I have it. Thanks!!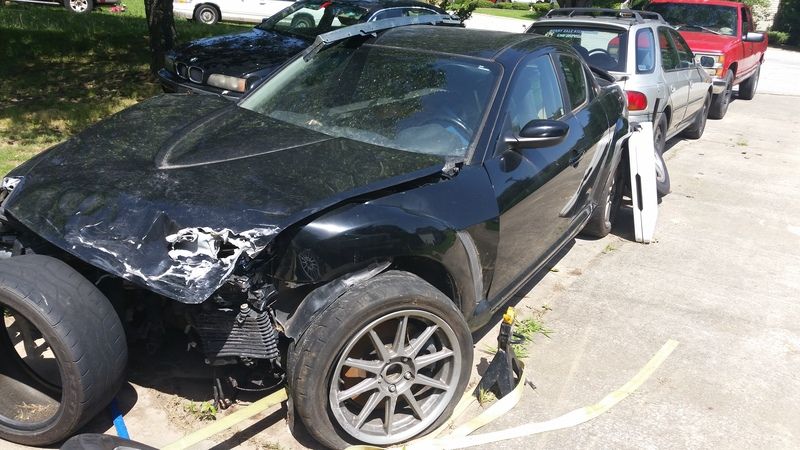 Thread
Thread Starter
Forum
Replies
Last Post
RX-8 Parts For Sale/Wanted