Meguiar's headlight treatment..
08-13-2014, 03:13 PM
Registered
Meguiar's headlight treatment..
---
Put some time in yesterday to get through the oxidization and light scratches. I didn't do any sanding beforehand, probably would have been overkill.
+
+
...
+
(Random, but the sealant smells
really
good. Can't say I wouldn't use a Meg's deodorant...)
Results..
~80-90%
Not perfect by any means.. certainly learned a few things for future application. One or two small spots relapsed slightly, but I can't complain. The difference is still... clear?
20 bucks well spent.

09-05-2014, 10:32 AM
Banned
Join Date: Nov 2010
Posts: 46
Likes: 0
Liked 0 Times in 0 Posts
True wax and sealers will fade and opticoat is not resistant to oxidation.
Oxidation is a naturally re occurring event that collects on the surface of a object.
Opticoat will oxidize just like any thing else exposed to heat and moisture.
When that happens you have to do the job all over again.
Thats just one reason why a deoxidizer is a smarter choice.
We know about sand paper kits, there's nothing special between the lot.
sandpaper is sandpaper no matter what brand, meguire, 3M an so on.
Sandpaper has been around since ancient times and it should only be used in extreme situations where the entire lens surface needs to be resurfaced.
Sandpaper wet or dry is not a solution to acrylic oxidation, its the beginning of new problems that will eventually result in headlight replacement.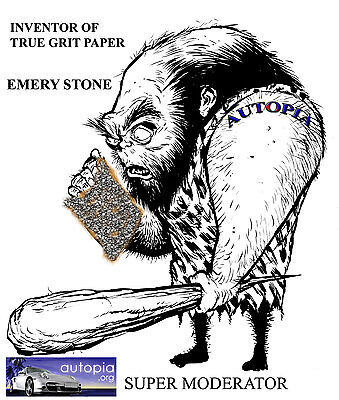 09-12-2014, 12:14 AM
Thanks guys. Very helpful info here!

In Amazon, use keyword: deoxidizer or oxidation remover. Pick one with >4 stars and large no. of reviews. To buy the product for specific purpose, make your best judgment out of most helpful reviews. You won't go wrong!
Thread
Thread Starter
Forum
Replies
Last Post
Series I Trouble Shooting
Series I Trouble Shooting