Another stereo build
04-23-2018, 03:19 PM
Another stereo build
---
I finally finished the audio build on my '07 and thought I'd share for posterity's sake. My goals:
Retain a decent amount of trunk space.
Make it possible to return to the stock Bose setup in an hour (for when I sell the car someday).
3-way active front stage only. Nobody rides in the back and rear fill is for chumps
A proper soundstage and flat response.
So, let's dig in. First, the boring part. Sealing and deadening the doors in these cars is cake. Pull the window glass, then the inner plastic and you have all the room you need. No idea why the picture is upside down. I can't seem to get it to rotate...
First, I used butyl rope between the door bars and door skin (don't skip this!). Then I used Dynamat (about 30% coverage), then Second Skin Overkill ccf, then mlv. Again, with the weird rotation... It's fine on my computer.
I also deadened the black plastic with Dynamat and used butyl rope to fill gaps. Next, the nightmare part, running the wire through the stupid Molex. I pulled the doors off and drilled holes in both halves of the connectors so you can't see any wires. It was a pain since I'm doing a 3-way front stage. Six wires through each door... Here's a pic of the wires before snapping the connectors back together.
Finally, I did the trunk as well. It's not strictly necessary, but I have a hollowed-out cat, so the noise reduction was a welcome thing. I ran the speaker wires up the driver's side and the power (behind the washer reservoir) up the passenger's side.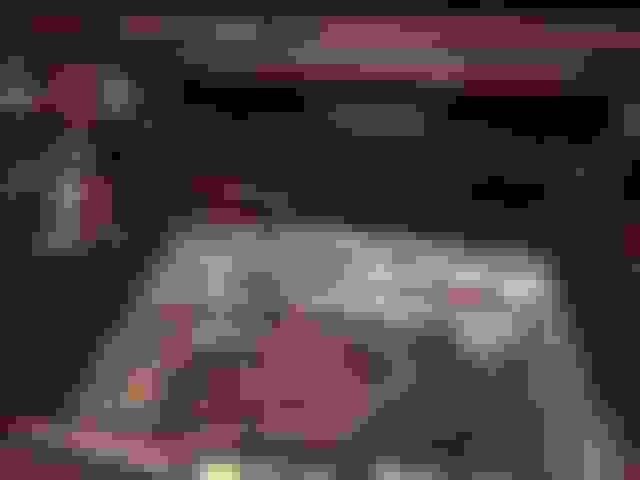 04-23-2018, 03:44 PM
For the drivers, here's the setup:
Midbass - Rainbow Profi Kickbass 6.5
Midrange - CDT ES-02 2" (pair per side wired in parallel)
Tweets - Rainbow Profi CL26
Sub - Sundown SA-12 in 1.5 cu. ft. box with a PSI high-excursion passive radiator.
For the amps:
JL XD700/5 - sub stage feeds L midbass, 2 channels bridged feeds R midbass, other 2 channels feed midrange.
Cheapo Boss microamp feeds tweets
JL XD600/1 feeds sub
All of this is run off a Helix dsp. I pull the signal from the inputs into the Bose amp (i.e. before the amp) and just grabbed two channels. Those two channels go into the Helix, which puts out the 7 channels I need to go to the various amps.
If you're paying attention, there are a couple "different" things about the setup. First, the amp wiring. Doing it the way I did (using the sub channel and bridging two others) gets me about 180WRMS to my midbass and 100 W (since I've wired to 2-ohm) for the mids. The Boss amp puts out about 30W, which is plenty for tweets.
The other oddity is using a pair of mids per side. I did this because (remember my goals!) I wanted a 3-way front that could be returned to stock easily. That means no cutting plastic. By using 2 small mid drivers, I can put them with the 6.5 in the same 8.5" hole. You can only fit a 2" driver, but it's hard (uhhh, impossible) to find one that will handle 100W while playing down to 500 Hz (my desired crossover) and have the efficiency to keep up with 180 W midbass. So I used 2.
The audio guys will be shaking their heads. Comb filtering, right? Only above 3100 Hz with my super-close spacing. And I cross to the tweets at 3k. Problem solved. If you put it all together, it means I have true focused midbass (80 - 500 Hz), mids that will keep up, a nice high soundstage, and it can all be returned to stock by just unscrewing the mdf plate with the drivers mounted and re-mounting the Bose woofers. All the stock wiring, amp, etc. are still in place. You'll have 2 holes in the trunk carpet, and the wiring, but other than that, stock.
So, here's the driver plate for the doors:
Note that the mids look different, but I just had one set of the CDT with the flange and one "installer" set with no flange. They're the same driver. I 3-d printed the mounts so they literally snap in.
For the tweets, I don't have a picture. But I bought 2 used sail panels from a part-out car for $15 and cut a hole to mount the tweets. Again, when I need to go back stock, I just plug the stockers back in and snap the sail panel on.
Here's the amp rack in the trunk:
For the sub, there's a place in my town that sells 1.5 cu. ft. boxes on ebay for $94 with cutouts for 2 12" subs. It was easier to just buy theirs than build my own. So I invert mounted the Sundown (keeping every last cubic inch of volume) in one hole and put the adjustable passive in the other hole. After cutting out the dividing wall, obviously. At 1.5 cu. ft. with this passive, the model curve is dead flat down to 29 Hz and keeps both the sub and the passive well within their xmax. To finish it, I made a false floor and put a little divider in so when I carry my laptop in the trunk, it doesn't get near the giant magnet. That would be bad...
---
Last edited by E.Murray; 04-23-2018 at

03:49 PM

.
04-23-2018, 04:05 PM
I've been playing with the setup for about 2 weeks now and nearly have everything dialed in. Hours and hours with the mic and REW software... The soundstage is solid, finally, and the system is very lively and vibrant, which is exactly what I wanted. I have 2 things I'd do differently.
First, I'm not thrilled with the CDT mids. I've used them before and they are good drivers, but they are a little strident at full tilt. And I'd like more freedom in crossover points. If I wasn't dead set on keeping everything stock, a high-end 3" driver (Hybrid Audio L3, ideally) would be a better choice. I have an L4 set that I hooked up just for fun and it sounds much better than the pair of CDT. But mounting???
Second, I wanted very punchy midbass and I got it. Those Kickbass drivers are named perfectly. Hard bass hits are almost physical. But (so far) I can't get all the buzzing out of the door panels. The doors are dead enough that it's like knocking on concrete (inner or outer skin). But the card themselves are multi-piece units and seem to have a persistent desire to make noise. Around 150 Hz, it's downright obnoxious. So more work needs to happen, there.
But I'm actually pretty happy with the RX as a platform. Good doors with nice, big speaker holes. Super easy ways to run the wiring (except the Molex). A well in the trunk seemingly made for amps. It's not perfect, but overall I'm happy with it.
Thread
Thread Starter
Forum
Replies
Last Post
Series I Interior, Audio, and Electronics
Series I Interior, Audio, and Electronics
Series I Interior, Audio, and Electronics
Series I Interior, Audio, and Electronics